Veggies Made Great produces incredible, healthy food products. In an effort to showcase how real people use and love their product line, the Veggies Made Great marketing team set up Zoom Calls with existing consumers to highlight their experience with the brand. While the Zoom footage displayed enthusiastic customers, there was little cohesion between the clips and Veggies Made Great strived for higher quality, more engaging content.
Suburbanite Productions analyzed hours of Zoom Footage, selecting the most impactful clips and edited those clips into compelling videos. We added motion graphics and music, consistent with the Veggies Made Great brand to increase engagement, and to creatively highlight how wonderful these products truly are.
Veggies Made Great highlighted these new, re-purposed videos on their social media accounts and website. This fresh content incorporated their brand values and portrayed real customers enjoying their products. The videos enhanced Veggies Made Great to an existing, passionate fan base, as well as, new consumers unfamiliar with the brand.
Clear Space produces an industrial strength disinfectant spray that is safe enough for house hold use. They strived for videos showcasing the product, its uses, benefits, unique features, and how and why Clear Space is so important during the Covid 19 pandemic.
Suburbanite Productions hired talented host, Amanda Whiteley to bring the Clear Space script to life. We filmed the videos against a Green Screen back drop, adding modern, corporate backgrounds in post-production, highlighting the importance of Clear Space in an industrial setting. We produced two videos, one geared towards more traditional industrial uses and another video specifically focused on Clear Space's benefits during the Covid 19 pandemic.
Clear Space displayed these videos on their website, and continue to use them as promotional and sales tools. Clear Space was able to market specifically to industries focused on the health and safety of their work force during the Covid 19 pandemic. Theses engaging, informative videos were a great tool highlighting exactly what Clear Space is, how their disinfectant spray is unique, and specific benefits to their consumers.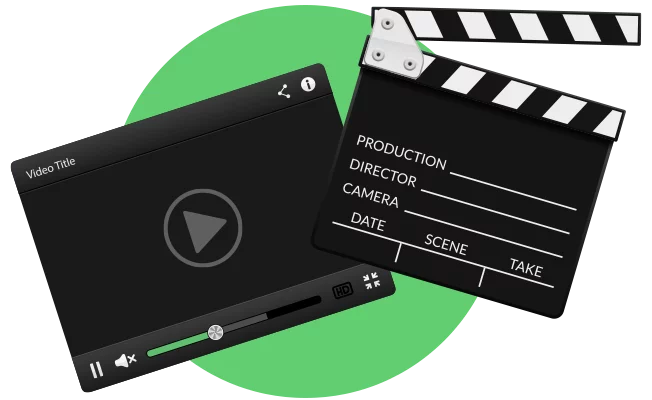 Connect with us through our social media channels.