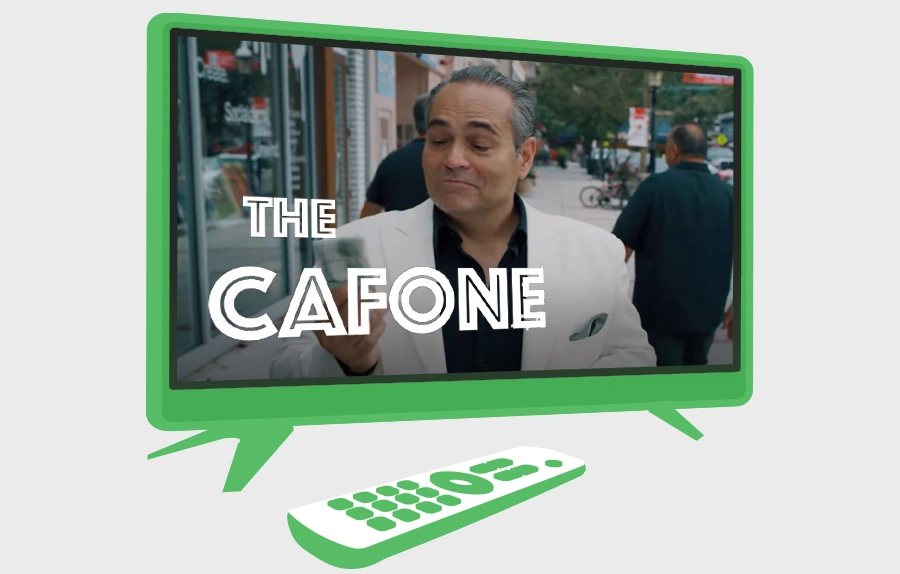 "THE CAFONE" is a TV Series created by JenJoeMini Productions. Written/Directed by Tom Bentey, and Starring James Ciccone.

"Low Life" Sal Forte reunites with his inept friend to steal, cheat and rob in an effort to pay off gambling debts and keep enraged criminals at bay.
Learn more about the series.